Do you want to spend unforgettable holiday with your family in Poland? Are you looking for inspiration? We have some suggestions for you.
Each next holiday is another choice of destination. When you travel with the whole family sometimes it is not easy to find something that will suit everybody. It is well known, however, that parents put their children in the first place and want to provide them with interesting attractions in a nice atmosphere and scenery. But how to find them? Actually, Poland has a lot to offer. There are many beautiful places and Your kids will love them. Both well-known tourist centres and small localities can offer families with children interesting ways of spending time. There are also quite a lot of attractions that have been prepared especially for children. See for yourselves that Poland is a good choice for family holidays.
POLAND - Best Family attractions for holiday
Let us begin with the most popular tourist regions in Poland. The Masurian Lake District has been hugely popular for a long time. But it is not only the magnificent lakes and forests that attract visitors from all over Poland and from abroad. Relaxing nature holidays can be combined with visiting some places of interest where children can have some great fun. An immense attraction is the Bison Park in Puszcza Borecka (Borek Primeval Forest) where you can admire the majestic 'king of the forest' from a viewing platform. We will find ourselves equally close to the nature when visiting the Wild Animal Park in Kadzidłowo, where we will see the lynx, wolf or eagle owl in conditions close to natural. Nature is the greatest treasure of Masuria and therefore people strive here to live amicably with it and take advantage of the opportunities that is provides. A good example of such coexistence is the Elbląg Canal – a world unique system of inclined planes and locks forming the longest navigable route in Poland. But there are other technical monuments in Masuria, too. In Mrągowo the Museum of Military Equipment operates and there you can see not only huge tanks and armoured vehicles but also have a ride in them. And if all the water in the Masurian lakes is not enough for you or the weather is not so fine, then you can visit one of the water parks – Termy Warmińskie (Thermal baths of Warmia) in Lidzbark Warmiński, utilising natural thermal sources, or Park Tropicana at Hotel Gołębiewski in Mikołajki, with plenty of water attractions.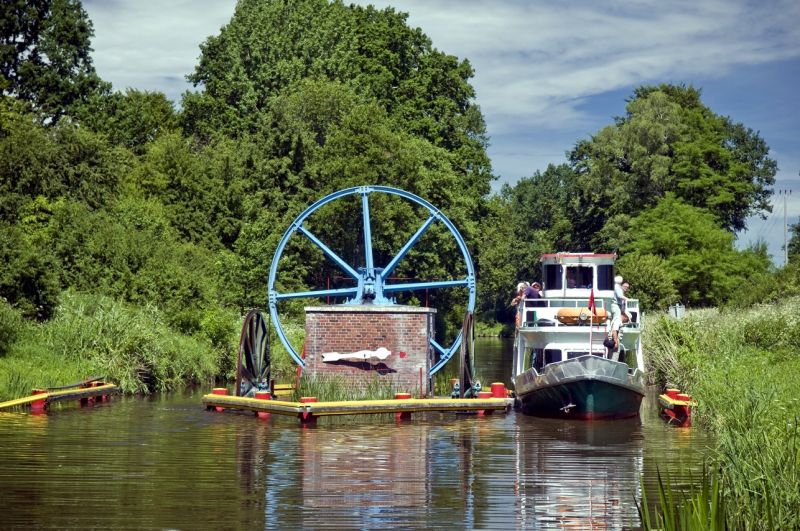 But lakes in Poland are not just in the Masurian district. If you are looking for tranquillity and remarkable landscapes, then you should consider the Kaszuby region. There are still many attractions for children but the places here are not as crowded as in the Land of the Great Masurian Lakes.
Check also:  Poland - Best kids attraction 2018 [RANKING]
The most popular holiday region in Poland is Pomerania, which obviously owes its popularity to the sea and beaches. There are also a lot of related attractions. Along the Hel Peninsula, which has some unique and peculiar nature, runs the probably the most beautiful bicycle lane in Poland, and most of its course is very close to the sea. The major beaches outside bigger towns are rather crowded but along the Hel Peninsula you can find a lot of places where you can be virtually on your own even in peak season (you just need to stay off the main trail).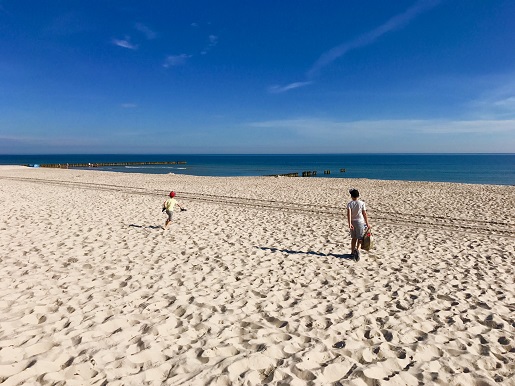 Check: Kids-friendly hotels
You can find out more about life in the sea at the modern Maritime Culture Centre in Gdansk, which has an interactive exhibition, at the Aquarium in Gdynia where you can see over 250 species of sea animals or at the Sea Park Sarbsk near Leba, which is composed of inter alia a seal aquarium, a 3-D Prehistoric Oceanarium and a Park of Miniature Model Lighthouses. Other places worth visiting include modern centres of science, the Experiment in Gdynia and the Hewelianum in Gdansk; and if we are interested in the history of the region let us pay a visit to the Museum of Pomerania's Folk Culture in Swolowo or to the Open-Air Ethnographic Museum in Wdzydze. In both of these places we will see beautiful historic structures. You can also learn more about Kaszuby at the Centre for Education and Regional Promotion in Szymbark where the first, original Upside Down House is located. And if the weather by the sea plays a trick on you, you can make a trip to the water park in Sopot or to one of the largest water parks in Poland, the Aquapark in Reda where you will ride down the slide among real sharks.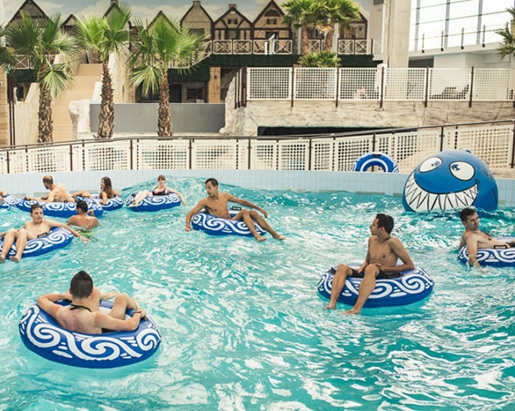 Another region in Poland that is frequently visited during holidays are the mountains. Naturally, the greatest number of tourists choose Zakopane, the capital of the Polish Tatra Mountains. A obvious thing in such a location is hill trekking; and you can find here some easy routes that will even be suitable for youngsters. Or you can enjoy a ride on the cable car to the top of Mount Kasprowy; there is also a funicular railway to the top of the Gubałówka. At the top of Mt. Gubałówka there is a genuine entertainment centre for Zakopane. There is a gravity chute and a ropes course. Even in the mountains we do not have to do without water fun: you can visit the water park in Zakopane or the thermal bath centre in nearby Bukowina Tatrzańska. But mountains do not only mean the Tatra Mountains. Equally interesting attractions are waiting for us in the Silesian Beskids. A town that has a lot to offer is Bielsko-Biała which is the location of the lower station of the gondola lift to the top Mt. Szyndzielnia. Another place is Ustroń, a climatic spa with a chair lift to the top of Mt. Czantoria. Last year' hit was the quiet region of the Bieszczady Mountains.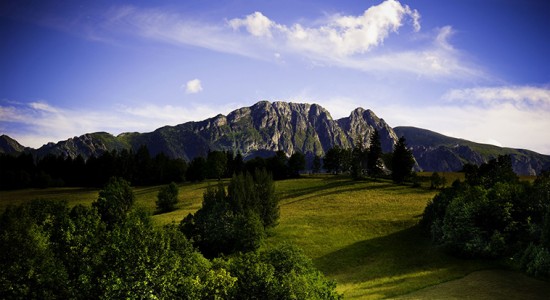 What about a holiday with kid in the city?
Another idea for spending family holidays is to choose a particular town or city. Our metropolitan areas have a lot of attractions and the young ones will certainly not get bored during such a stay. In Warsaw there are so many forms of entertainment to choose from that the problem is the choice of what we want to see. Because it is simply impossible to see everything at one time. Warsaw has some extremely modern facilities that provide unique sensations, like the beautiful shows of the Multimedia Fountain; the highest level of emotions is guaranteed at the National Stadium; a plethora of amazing experiments can be conducted at the Copernicus Science Centre. Furthermore, Flyspot the first indoor skydiving wind tunnel opened in Warsaw and there you can feel like a bird. But also history is still present in the capital and it is presented in an interesting way. This can be experienced at the Miniature Park of the Masovian Province where you can see also some buildings that no longer exist as well as at the nostalgic Museum of Doll's Houses. And the viewing point that is at the Palace of Culture and Science, probably the most recognisable landmark in the whole country, provides a beautiful panoramic view of the city. Children will certainly like the Chocolate Manufacture where they can produce a bar of their favourite chocolate with their own fair hands.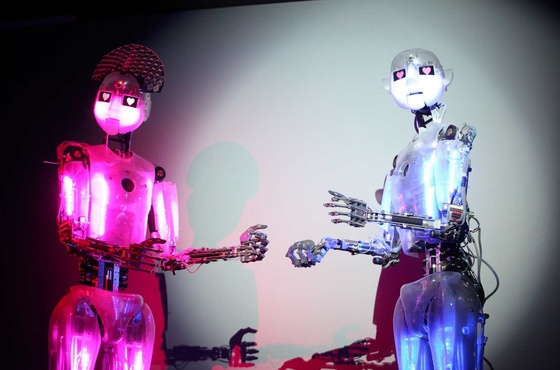 Wonderful attractions for children can also be found in Poznan. You must see the Poznan He-Goats in the Market Square, sample a St. Martin's Croissant or best bake one yourself at the Croissant Museum. Whoever thinks that there is not enough greenery in the big city should visit the Poznan Zoo with 2,500 animals and the largest palm house in Poland. There is also a lot of entertainment for youngsters by the Malta Lake. There is a skiing centre, Malta Ski, with artificial ski slope surface and a lot of other attractions, also for the summer. Not far from it is a water park called Termy Maltańskie, and these two facilities are connected by a narrow gauge railway called Maltanka.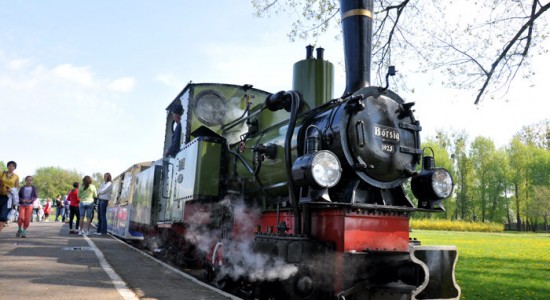 However, the most interesting family attractions are probably offered by the Tri-City metropolitan area. It consists of historic Gdansk, spa resort Sopot and modern Gdynia, which together make an incredibly attractive mixture in which everyone will find a lot of attractions for themselves. Check the best attractions for children in Gdansk. If you then add interesting places to see in Sopot and Gdynia it may soon turn out that your holiday is just too short for you to visit all of the attractions that are of interest to you.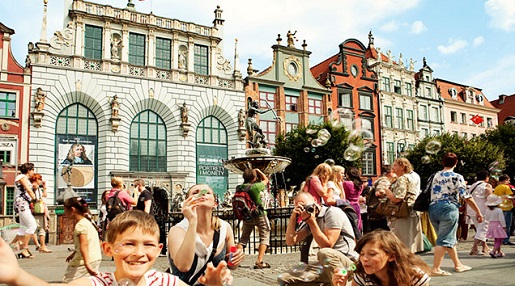 Do you plan to spend Your family holidays in Poland?